Welcome
We give thanks to God for all the blessings that He has bestowed upon our parish over the last 125 years. A small group of German immigrants has grown into a parish of over 1900 families in the course of these years. Growth has meant change from a small church on Broadway to our magnificent church of today where we are a community of people sharing the oneness of our faith and love for God. Our parish has a fine history of welcoming new parishioners and the community spirit among our parishioners continues to grow.
Our Mission is to continue the work started by our founders with Jesus Christ as our model, centered in the Eucharist, and teaching the gospel message and applying it to our everyday lives. May we be a beacon of Christian hope and love to the people of Bayonne as we are founded in the past and focused on the future.
To register with St. Henry Parish, come to the Rectory Office, in person, between 9 AM and 4 PM weekdays and complete a registration card, or call 201-436-0857 (Jean).
_____________________________
     The Corona Virus (COVID-19) Pandemic is a horror, the likes of which we have never seen before.  Many are ill and some are dying, the numbers increasing each day.  People are anxious as many are out of work, some are over-buying, important medical supplies are dwindling.  Our Masses, Religious Education classes and ministry gatherings have been suspended until further notice.
Because of the suspension of Masses, and our parishioners not being able to come to Church, contributions are low to non-existent.  However, our operating expenses continue.  We need to ask each of you to prayerfully consider making your contributions to the best of your ability even though Masses are suspended.  You may certainly mail them to the parish office, or even better and much more convenient, you can sign up to use Parish Giving, an electronic means of contribution.  On this home page of our website, column to the right, click on the icon, Parish Giving.  Follow the instructions.  Your contribution will be automatically debited from your checking account or credit card.  Your support is necessary and very much appreciated.
We pray to God for comfort and guidance in these very trying times.  May God keep you safe.                                                                   – Fr. Raul Gaviola
3/26/20
The following is important information with regard to the Coronavirus situation:
In accordance with new directives by the Archdiocese of Newark, our Church is CLOSED.
ALL Masses, including daily Masses, have been suspended until further notice, the church will no longer be open for personal prayer.

https://www.rcan.org/coronavirus-update-archdiocese-newark
Information about HOLY WEEK:  https://www.rcan.org/archdiocese-newark-issues-guidelines-holy-week
All Parish activities, ministry meetings and Religious Education classes and activities are suspended until further notice.

The Parish Office and Religious Education Office are CLOSED.  If necessary, you may leave voicemail and your calls will be returned as soon as possible.
The Food Pantry is CLOSED.

Updates will be posted as we get them.
For more information about current parish events & other news
click on the "Bulletin" tab above to view our most recent bulletin
as well as past issues.
____________________________
ST. HENRY'S MONTHLY CALENDAR RAFFLE

Ticket sales for our monthly Calendar Raffle have come to an end.  Drawings will continue on the 1st day of each month through December.  Winners need not be present at the drawing – you will be contacted by telephone.  Winners' names will be announced in our bulletin the weekend after the drawing.  GOOD LUCK!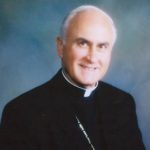 We remember with love our beloved pastor, bishop and  friend,
Bishop Thomas Donato
Oct. 1, 1940  –  Aug. 25, 2015