Welcome
We give thanks to God for all the blessings that He has bestowed upon our parish over the last 125 years. A small group of German immigrants has grown into a parish of over 1900 families in the course of these years. Growth has meant change from a small church on Broadway to our magnificent church of today where we are a community of people sharing the oneness of our faith and love for God. Our parish has a fine history of welcoming new parishioners and the community spirit among our parishioners continues to grow.
Our Mission is to continue the work started by our founders with Jesus Christ as our model, centered in the Eucharist, and teaching the gospel message and applying it to our everyday lives. May we be a beacon of Christian hope and love to the people of Bayonne as we are founded in the past and focused on the future.
To register with St. Henry Parish, come to the Rectory Office, in person, between 9 AM and 4 PM weekdays and complete a registration card, or call 201-436-0857 (Jean).
________________________________________________________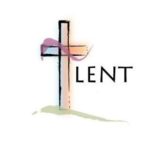 WEEKDAY MORNING PRAYER
Monday – Saturday, 8:15 AM
WEEKDAY MASSES
Monday – Friday, 8:30 AM, 12:05 PM  –  Saturday, 8:30 AM
CONFESSION
Saturdays, 9 – 9:30 AM & 4:30 – 5:15 PM
STATIONS OF THE CROSS
Fridays, 7 PM – reflection & prayer in Church led by the Gatekeepers
March  24th, 31st and April 7th
COMMUNAL PENANCE SERVICE
Monday, April 3rd at 7:30 PM at St. Vincent de Paul Church
We join together with our partner parish to offer our parishioners the opportunity to start anew this Lenten Season.
LIVING STATIONS OF THE CROSS
Good Friday, April 14th at 7:30 PM – led by the youth of St. Henry Parish

_______________________________________________________________________
OUR NEXT 750 Club Raffle
will be drawn SUNDAY, MAY 21ST at 1:30 PM in the Parish Center
Tickets are $50 ea. – only 750 will be sold
Tickets are available at the Parish Office, 9 AM to 4 PM, weekdays
or by completing a Ticket Request Form and returning it with your payment
to the St. Henry Parish Office, 82 West 29th St., Bayonne, NJ 07002
Tickets will also be available after weekend Masses in the lobby of Church
beginning April 22nd & 23rd
TELL YOUR FAMILY AND FRIENDS!!  LET'S GET ALL TICKETS SOLD
SO THE MAXIMUM PRIZES WILL BE WON!
We are always grateful for your support of St. Henry Parish!
____________________________________________________

For more information about current parish events & other news
click on the "Bulletin" tab above to view our most recent bulletin
as well as past issues.
____________________________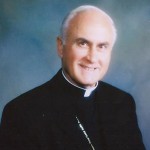 We remember with love our beloved pastor, bishop and  friend,
Bishop Thomas Donato
Oct. 1, 1940  –  Aug. 25, 2015